AirBender Removal Guide
AirBender didn't ship with an (un-)installer but with a little help of 3rd party tools removal is simple and painless 😃
How to tell if I have it
Great question! You might not use Bluetooth regularly at all and might have installed it a long time ago and forgotten all about it. No worries though, easiest way is to have a look in Device Manager. Press Win+X and click on Device Manager. Have a look at the Bluetooth section, it might look like so: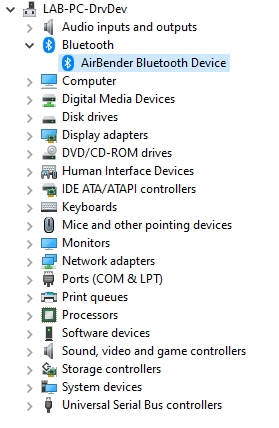 Look at that, we found it! 😄 Onwards with the next step!
How to get rid of it
Download, extract and run Driver Store Explorer and look for the AirBender device there, tick it, tick the Force Deletion box and finally hit the Delete Driver(s) button.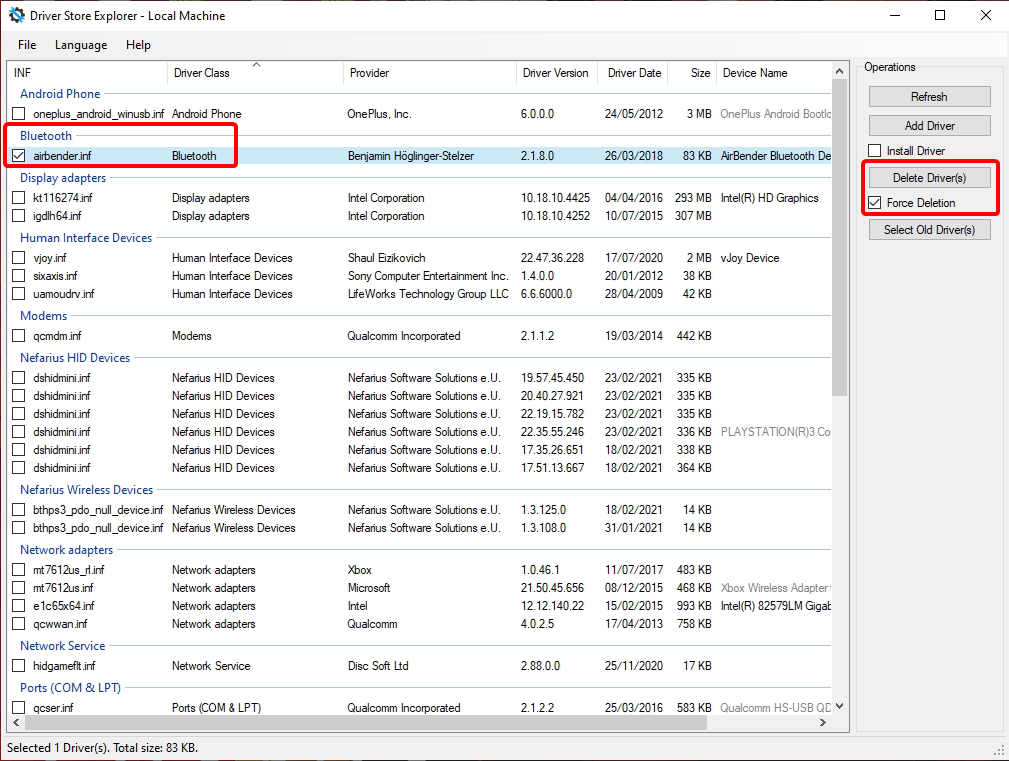 After that, simply unplug and plugin your Bluetooth dongle or reboot the machine and let Windows download the manufacturer drivers. Done! 🎉